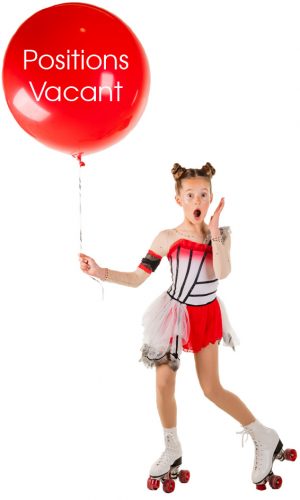 Shine Trimmings and Fabrics are leaders in the theatrical Industry with a rapidly growing dynamic & passionate team spread across our retail and wholesale units. If you think you have got what it takes to help make our business Shine please send your resumes to info@shinetrimmingsfabrics.com.au
Positions Available
We currently have no positions vacant
School Work Experience
Are you interested in being a part of the Shine Trimmings & Fabrics team while completing your Work Experience?
Landing work experience places that reflect your interests, whether in Retail Sales, Office Administration, Stock Control, Despatch or Design & Marketing, can be a great first step in planning your after-school career path.  Many work experience students find that their placement is as much an opportunity to discover what they don't want to do, as to learn something about an industry that they are enthusiastic about.  Here at Shine, we can teach you about the textiles industry.
Send enquires to info@shinetrimmingsfabrics.com.au to discuss dates & placement availabilities.
Internships
If you are interested in gaining industry knowledge and experience through an internship at Shine, and an internship is an official requirement of your degree or study, we'd love to hear from you.
Shoot an email through to info@shinetrimmingsfabrics.com.au telling us a little bit about yourself, the details of your degree or course, when you'd like your internship to start, and how long many hours you need to complete. Tanya will then be in touch with any upcoming opportunities.