At Shine Trimmings & Fabrics we pride ourselves in delivering exemplary customer service and the prompt processing of all online orders placed via the Shine website. Our sales consultants are carefully hand picked and possess years of experience in costume, fashion & garment creation enabling them to provide professional advice and direction into the making of your creation. We would like to share some of the customer reviews we receive regularly from our clientele.
"First choice for supplies"
Kate

The range and prompt shipping makes Shine Trimmings and Fabrics my first choice for supplies for creating beautiful dance costumes.
Fast and fabulous! Excellent customer service and very happy with the product. Anne
Such an awesome range of everything you can ever need for dance costumes. Excellent customer service and a wonderful website that is super easy to use. The staff are always happy and cheerful and will go out of their way to help you with your orders and questions. Shine is my No. 1 go to store for dance fabrics. Leanne
Aladdin's cave is the best way to describe Shine. So many unique and sparkling products everywhere in the store at incredible prices. Suzanne
You guys have the most impeccable service I've come across! I often order online and they are very on the ball when there's stock issues, always calling me within 24 hours! The ladies I talk to are super friendly and the product quality is some of the best around! Jardine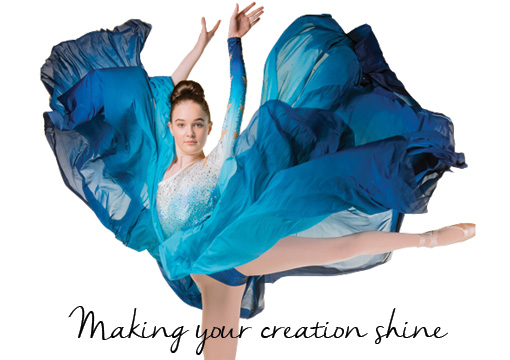 ---
"The staff member was extremely helpful when I called the store to ask for photos and advice. She sent me a prompt email with multiple photos of examples, nothing was too much trouble. My order arrived within days, packed brilliantly. This is the first time I have used the store and would highly recommend to the calisthenics community in which I am involved in. Amazing service, nothing is too much trouble". Juanita
---
The best and largest selection of Fabrics, Trimmings, Laces & accessories. Wouldn't go anywhere else when Shine have it all and more. Alana
The biggest range of Lace I have ever seen. Motifs, Trimmings & Fabrics. So many choices. Can't believe they have all the old fashioned styles as well. These are hard to find nowadays. Jan
"The best website and shopping experience"
Vivien

The best website and shopping experience. Can't wait to place my next order.
"The only place to shop if you want to Shine on stage!"
Karen

The only place to shop if you want to Shine on stage!
Customer focused professionals who took the time to assist with an interstate urgent order, nursed the order through the process to ensure our customer received there goods on time, Brilliant!. Brenda
Everything is so organised and in colour order. Love this!. Virginia
Extensive range, great service! Love to shop at Shine! ❤ Karina
---
"I'd heard all about Shine and couldn't wait to visit whilst in Melbourne. I wasn't disappointed… the staff were extremely helpful and knowledgeable and I had a very successful shopping experience. I'd highly recommend Shine to anyone looking for a great range of quality fabrics and trimmings with expert advice". Vanessa
---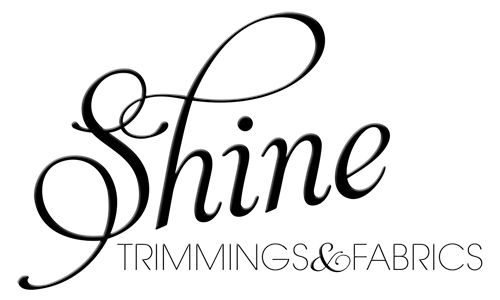 "I Love how the product
colours match"
Browyn

I Love how the product colours match. So I can purchase Lycra, Chiffon & Motifs all in the same colours and not have to shop around. Thank you for making my life easier.
"Wonderful!!! great range
Tracey

Wonderful!!! great range and fantastic customer service have never been to the store and always shopped online have NEVER ever had any issues thanks guys.
Not only do they have the best range of products, they have large quantities too. So I always have the confidence in shopping at Shine when I need to get everything for our troupes – Vicki
What a beautiful group of people. Best customer service ever. I loved the variety of trims they hold. I was told they will get new stock soon and I cannot wait to go back. Thank you very much ladies!!! – Fozia