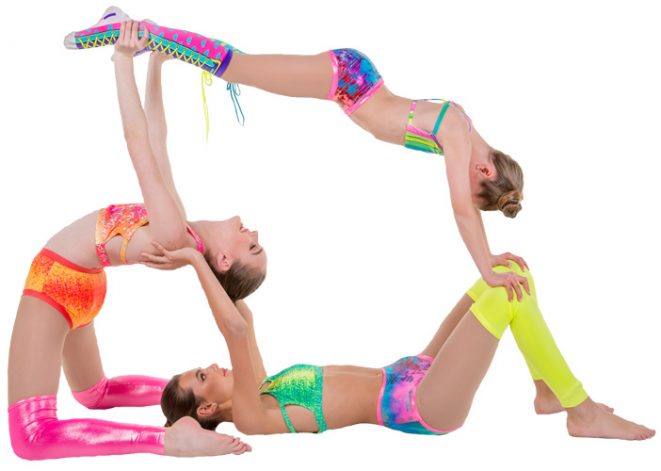 Store Trading Hours
Shine Trimmings & Fabrics is open Monday – Friday 9.00am-5.00pm and Saturday 9.00am-3.00pm. We are not open on Sundays or Victorian Public Holidays.
Do I have to be a member to place an order?
If you are a new Shine Trimmings & Fabrics customer and do not wish to create an account, you can still place an order as a guest shopper. By shopping as a guest, you are not remembered by the website and will miss out on future promotions, special events & offers.
Lost your password?
Go to the My Account page and click on the 'Lost your password?' link. Enter your username or email address and click the Rest Password button. You will then receive a link to create a new password via email.
Have a Sale Coupon?
Select the 'Click here to enter your code' link at the order checkout page, enter your coupon code and click the 'apply coupon' button. Your coupon discount will then be added to your order. No discounts can be redeemed once payment has been made so be sure to contact us before you make payment if you are have any issues applying your code. Coupon codes are not available in conjunction with any other offers and exclude sample cards and 40mt bolts of net.
Payment Method
Shine Trimmings & Fabrics accept the following secure payment methods for the Shine website – MasterCard, Visa or PayPal. We have security measures in place to protect your personal information including firewalls and SSL encryption. We do not store credit card details; therefore we require payment details each time an order is placed with Shine Trimmings & Fabrics.
Alternatively, we can provide bank account details if you would prefer to transfer the payment directly into our bank account (Direct Debit). For in-store purchases, we accept MasterCard, Visa, Eftpos and cash. Please note should you choose to pay using Direct Debit we cannot process your order until the funds have cleared in our bank account (typically this takes 2 business days).
All prices on the website are quoted in Australian Dollars (AUD) including GST.
Can I add to my order?
If you have placed an order via Phone, Email or Fax and it has yet to be processed, then you can add to your order. If an order has been placed online, you cannot add to your order or make any changes once the order has gone through the checkout procedure, (you can of course simply create a subsequent order to add additional items).
Special Customer Orders
Shine Trimmings & Fabrics are happy for customers to place orders for items, which are out of stock, or larger volumes as required. Once staff confirm stock is available and can be ordered, a customer order form must be completed. Shine Trimmings & Fabrics will advise when the products are expected to arrive in store. A 50% deposit is required before stock is ordered. Once stock arrives, we will notify customer immediately to arrange balance of payment to be made and collection of the goods. If goods are required to be sent, we will advise of the shipping options that are available to you.


Minimum cuts of Trimmings & Fabrics
Fabrics and trimmings priced under $1 per metre have a minimum cut of one meter (1mt)
Fabrics and trimmings priced $1 or over have a minimum cut of 30cm
You can decide what length you require by entering the meterage in the Length Required Box on the website. Our products are sold by ten centimetre increments. 1.1, 1.2, 1.3mt etc Therefore if you need one & a half meters, enter 1.5 using a decimal point.
Samples
Samples are available for most Trimmings & Fabric. A small sample is cut approximately 3 x 6cm and a maximum of 6 samples are given at one time. Please inform us which samples are required in the Notes section at checkout or alternatively call the store on 1300SHINE1
Shine Trimmings & Fabrics have Sequin & Seedbead Sample Cards and Fabric Sample Cards for Italian Linel, Chiffon, Twinkle Satin Net, Glitter Tulle, Glissenet, Metallic Net,  20 Denier Nylon, Sequin Tulle and Crystal Organza. These cards can be purchased at a minimal cost and show the full colour range available for each item. [SHOP SAMPLE CARDS]
Colour Guarantee
Shine Trimmings & Fabrics cannot guarantee colours to be exactly the same as you see on your screen. Shine Trimmings & Fabrics take reasonable care to make sure each product photograph is true to life when it is published on our site. Please note however that product images may appear differently on the screen of your digital device. If you are unsure or if colour matching is highly important we are happy to send you samples of our Trimmings or Fabrics.
Lowest Price Guarantee
If you find a lower price for the exact same product in Australia, we will beat it by 10%. You must provide current advertising material or a genuine & recent signed quote, clearly showing the product & price from another retailer. Once staff has confirmed the goods are identical, we will then discount the price.
This is not applicable if the following applies,
The competitor has no stock of the goods required
The quality is different
Excludes Wholesalers, warehouses & second hand goods
This offer cannot be used for special customer orders, bulk purchases or Wholesale purchases. And cannot be used in conjunction with the Shine VIP Backstage card or any other promotional offer at Shine Trimmings & Fabrics.
All prices are in Australian dollars ($AUD) & include GST (Goods & services tax).
Looking for something a little different?
If you are looking for something and cannot find it on our website, chances are we may have it in our retail store located at 421 Graham Street, Port Melbourne, VIC, 3207. As it is impossible to showcase our full range of products on the website due to limited stock or small quantities or we just haven't had a chance to publish it.
Call us on 1300SHINE1 to enquire. If we do not have it in stock, we will order it or source it for you. Our experienced buyers travel the world sourcing new & exciting products. This is why our range of products is growing each week and new stock is constantly arriving. Keep up to date with what's happing and what products are new to Shine, via our Facebook page,  Instagram account or our many other forms of social media.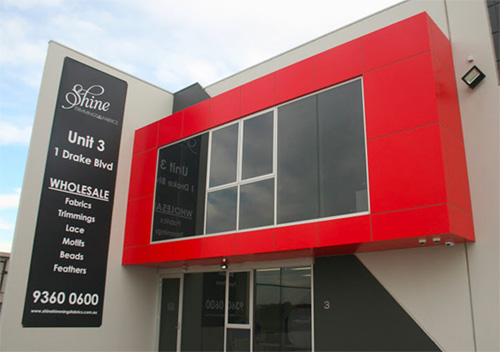 Wholesale Sales
Shine Trimmings & Fabrics have a fully fledged wholesale division located at our Altona Warehouse & supply goods to business's throughout Australia & beyond. If you are a clothing/costume manufacturer or fabric retailer and would like to register for a wholesale account with us please fill out our Wholesale Customer Application online form. Once we have processed your submission we will notify you by email as to the success of your application. If approved we will advise you of your account terms, wholesale website username & password and all other information you will need to commence business with our wholesale department.
Please note: Only established and bonafide retailers and/or manufacturers will be considered for a wholesale service with minimum quantity order values applied to all wholesale orders.