Recently I had the pleasure of attending the smash hit and much loved musical "School Of Rock' at Her Majesty's Theatre in Melbourne. A stand out in the cast is Hudson Sharp who plays Billy the stylist who I am excited to be able to secure an interview with to discuss his already blossoming career with already multiple successful  musical theatre roles under his belt.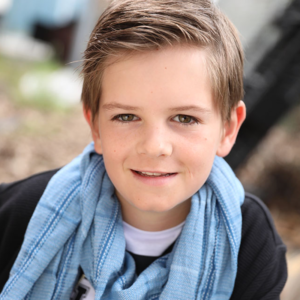 What inspired you to dance, what is your favourite style of dance and how many hours per week do you need to train?
I actually fell into dance when I was 5 years old. I went to watch my mum perform in the The May Downs Dance Concert when she would attend the adult classes. Mum encouraged my twin brother Curtis and I to start the following year. Curtis only stuck around for a couple of years choosing to focus on his tennis while I never looked back.
"Tap" is my fav style. I love the sounds it makes and it is probably one of the reasons I love drumming too. When I listen to music, I find myself focusing on the beat.
When I haven't been doing shows, I train roughly 8 hours on a Saturday and 5 hours on a Wednesday night. Throughout the week I continue to practice when I can at home for RAD and CSTD exams. My training covers all types of dance and performing from Classical Ballet, Acro, Hip Hop, Jazz, Musical Theatre, Contemporary, Tap, Singing and Drama.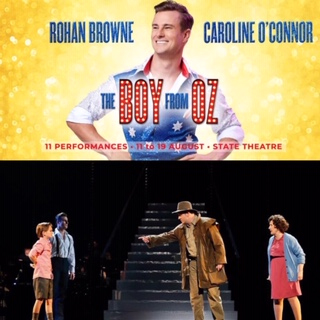 How old were you for your first professional performance? Which shows have you been in?
I was only 9 when I first auditioned for Royal Shakespeare Company's "Matilda The Musical" but by the time the audition process was done and I had landed the role of Nigel I had turned 10. Playing Nigel was heaps of fun because he is such a funny animated kid who finally stands up to Trunchbull when it counts at the end. The 2nd show I got to perform in was Gordon Frost's "Dream Lover: The Bobby Darin Musical" in the role of Young Bobby Darin and Dodd Darin. This show was super special because I got to meet the real Dodd Darin in person at the audition so to have that connection with him and play him as a young child was amazing. The 3rd Musical I performed in was with The Production Company's "The Boy From Oz" as Young Peter Allen/Woolnough. This was an emotional role to play because of Peter's tough childhood and I got to Tap my heart out. The show I am currently performing in is GWB's Andrew Lloyd Webber's Broadway smash hit "School Of Rock The Musical" as Billy The Stylist. He is such a flamboyant character with heaps of attitude and spunk. All his dad wants him to do is play footy but Billy will not have a bar of it preferring to read Vogue.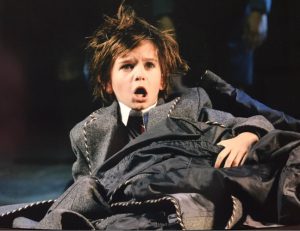 How many weeks does it take to prepare for a show? How do you balance performing and school at the same time?
Depending on the show and the content, rehearsals for me have been anywhere from two weeks to three to four months. Matilda was the longest preparation due to the detailed choreography, scenes and technical aspects of the show. The Production Company shows are up and running very quickly working on a very different model. I couldn't believe how quickly we were teaching for "Boy From Oz" and was amazed how quickly it all came together.
School work and shows can be a bit of a juggle. It is usually a combination of tutoring that the theatre companies provide with a select number of school hours that are all approved by the Education system. Sometimes going in late after an evening show or leaving school early for a rehearsal. It's not all fun and sometimes I can get a bit overwhelmed with what I am missing at school as well as being away from my schoolmates but they have all been cool and supportive.
Who do you look up to? Who is your inspiration & why?
This is a no brainer!!! That would have to be "THE BOSS"…… Miss Renie at The May Downs School Of Dance. Every aspect of who I am as a performer and the presence I have on stage has come from her and the "old school" teaching method as she likes to call it. She has taught me to respect everyone I work with, not take any of it for granted and to mind my own business. If I am in an audition or I am struggling with something, I think to myself ……"What would Miss Renie do?" or "How would Miss Renie act in this situation?" …… It seems to get me through. I am so lucky to have her to inspire me and give me passion, drive and life skills I need in this industry.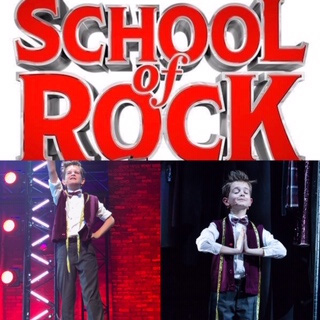 Were you required to learn to play an instrument before auditioning for School of Rock?
No I was not required to play an instrument to audition. I was asked to sing a rock song and introduce myself giving some basic details via video. Then I was contacted to come in for an audition with a script, dance shoes and sheet music. Many weeks and rounds later, I eventually found out I got the role of Billy. It wasn't until I was in rehearsals that I really started to watch the drummers rehearsing and took an interest in starting proper drum lessons. This is my new found passion.
You must have so much fun on stage with all the other child performers. What is your character in School of Rock and what is your favourite part in the show?
All of us kids have become so close working with each other everyday. We have become one big happy family. I love my character 'Billy Sanford' but 'Freddie Hamilton' is my ultimate character. He plays the drums and is a bit of a…… "I'm tough so don't mess with me"….. kid. He is the complete opposite to Billy The Stylist. My fav part in the show is where I 'have it out' with Mr Schneebly and tell him that he has no style!!! It's lot's of fun.
What do you enjoy doing in your spare time?
I love to watch or play any sport but especially cricket, basketball and footy…….GO THE DEES!!! I enjoy listening and appreciate all types of music from 'Marvin Gaye' to 'Guns & Roses' to 'Frank Sinatra' It depends on my mood. Drumming, bike riding to my friends house and playing video games are also my favourite things to do.
What is your goal in life?
This sounds real cheesy but to be a well known actor/musical theatre performer. I would die to play the role Gene Kelly made famous ……. Don Lockwood in "Singing In The Rain" I have a framed picture of him tap dancing that a family friend gave me as a "Chookas" gift. I keep it on my desk as my dream and inspiration.



Is there any advice you would give other children wanting to try out at future Auditions?
If it is your first time auditioning just GIVE IT A GO …. be yourself and have fun!!! I see every audition I get to do as a learning experience. I think of it like a free workshop learning from professional creatives and anything that comes from it like a callback is a bonus. NEVER talk in an audition and get distracted by other kids. Research the brief, be confident and prepared but not cocky.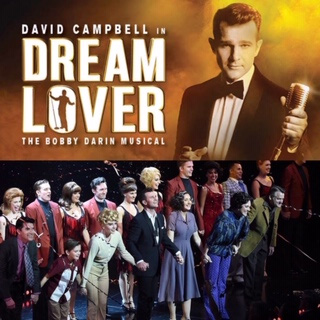 What is one moment you have come away with that you will never forget?
I have been blessed at a young age to have worked with the most talented performers such as; Caroline O'Connor, Amy Lehpamer, James Millar, Elise McCann, Rohan Browne and Robyn Arthur to name a few. But the one massive moment that I will take with me is performing a Broadway style number with Marina Pryor and David Campbell. Dream lover was so special and emotional for me.
Whats around the corner for you?
I am very fortunate to be touring China with School Of Rock from Feb to June 2019. We will be travelling to various cities all over China and working on many different stages. It will be a wonderful experience to travel and perform with my cast mates in a different country. Until then the show is still playing to packed houses at Her Majesty Theatre Melbourne until Feb 10th.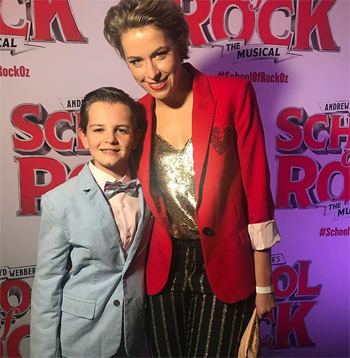 Is there one last thing you want to say?
I am very thankful for the opportunities I have had. I look forward to whatever is around the corner and I am aware that these moments might be the last so it is important to make your moment count, work hard, believe in yourself and good things will come.
Nothing good is ever easy!!!!
Hudson Sharp – Actor, singer dancer & musician. The quadruple threat.