A very common question often posed by our clientele to us here at at Shine Trimmings & Fabrics HQ is 'When is chiffon not chiffon?'
It can be confusing when you are weighing up all the different types of chiffon that is available to you as to which is best but the solution is easy, just discover where the fabric was made. Japan has a long history of making fine fabrics, just think for a moment of the beautiful silks used in their intricate ceremonial Kimonos, chiffon made and imported from Japan is always high quality. It undergoes stringent quality tests that ensure the structure & colour of the fabric remain consistent and true. This ensures for a full bodied fabric that looks and behaves as chiffon should, light, floating and second to none when illustrating movement.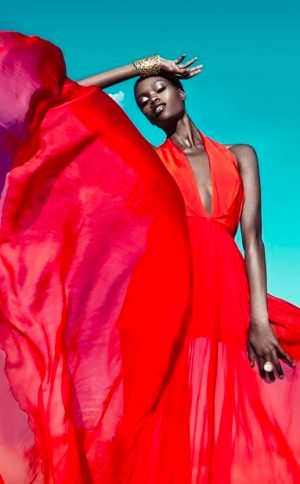 Chiffon made in other countries, which can be cheaper unfortunately is often constructed differently and does not pass the same quality tests as Japanese made chiffon. Due to this fact it can suffer from the following inherent defects.
The colour of the chiffon can be less vibrant and differ greatly from roll to roll (it can also differ slightly on the same roll) and is prone to fading quickly.
When cutting out full circle skirts for Ballet, Calisthenics & Graceful girl costumes, the Japanese quality will not drop continuously, whereas the other chiffons will continue to drop out of shape creating more work constantly hemming the dress.  In the long run it will end up costing more in labour.
You will end up using more of the inferior chiffon than the Japanese made chiffon. Due to its poor quality the inferior chiffon has a tendency to collapse and fails to provide that flowing volume that is synonymous with chiffon. You end up having to using more fabric to achieve the same result.
As you have to use more material with an inferior chiffon it can lead to a bulky and bustled looking creation rather than one that floats, flows and moves.
At Shine we pride ourselves on offering the best quality fabrics to our customers. It ensures the best outcomes for our customers creations whether it be dance, stage, bridal or fashion. This is why Shine stock our entire chiffon solid colour range with Japanese made chiffon. So when you are faced with the decision of which chiffon to choose we recommend to always choose the Japanese made quality chiffon.
The Shine Team – Making your creation Shine