Ballet Master & Regional Touring Associate with the Australian Ballet
Stephen Heathcote is a former Australian Ballet Dancer who spent 24 years dancing with The Australian Ballet and twenty of them as principal artist. He has received three Helpmann Awards, two Mo Awards and an Australian Dance Award for Outstanding Performance by an Individual. Stephen appeared in the 1994 film, Nutcracker: The Story of Clara and in the 2009 feature film, Mao's Last Dancer. He also appeared in the Australian teen-orientated television drama, Dance Academy. On Australia Day 1991, Stephen was appointed a Member of the Order of Australia, General Division, for service to ballet.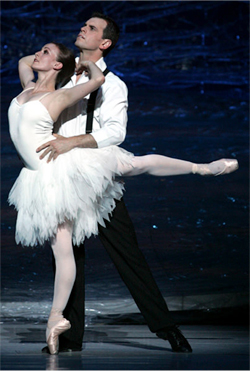 What made you become a performer?
I grew up in Western Australia. At age 9, my primary school was taken off to see a performance of the Nutcracker, at Perth Concert Hall. It was a transformative experience for me. It was a perfect meeting of all the things that I love, being Music, Athleticism and fantasy. In other worlds, anywhere.
"It made such a distinctive impression on me, not to just watch it, but made me want to do it, be it."
I went home and asked mum if I could start ballet. She gave me a 6-month cooling off period and I was still badgering her after that. She found the best teacher she could find, and I was lucky to have, not one but 2 amazing teachers to start off with. It just went from there. I auditioned for the Australian Ballet School at the age of 15 for experience only and was accepted and that kind of brought forward the decision to really pursue it. I knew by my teenage years I wanted to follow it as my profession and quiet didn't expect to come across to Melbourne quiet so soon. So by 16, I was at the Australian Ballet School and two years later at the age of 18, I was accepted into the Australian Ballet Company.
What is your current role at the Australian Ballet?
A Ballet Master role involves myself and 4 other colleagues. We really look after the needs of dancers in terms of teach daily classes, take principle dancers for rehearsals and prepare them for roles that are coming up and also monitor the shows, take notes during performances and give dancers feedback & corrections. It's a quality control/coach/mentoring role. It's great because all of us on Ballet staff/ Artistic staff are former dancers, some principle dancers, some not; all have had extensive experience in the profession.
"I'm in the position to be able to guide the younger dancers coming through the ranks and the principle dancers who are already there."
Do you still get the opportunity to perform in shows?
Every now and then Character roles (non dancing roles) that may require someone a little more mature. So it happens every now and then that we do have a ballet that we may be asked to fulfil those roles which is kind of fun as you get all the enjoyment of performing and no pain.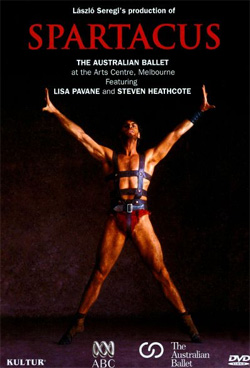 What has been the highlight of your career?
To be honest, I cannot narrow it down. It's kind of like a collection of experiences that have all been amazing to make up a career that I have been fortunate to have. I think performing at some of the great theatres in the world is an experience which is quite humbling because you realise when your in those places like the Royal Opera House in Covent Garden or the Met in New York or the Kirov Theatre in St Petersburg, you get a true sense of those artists that have gone before you on those stages and performed. Those experiences for me were extremely significant but I think the main area of highlight rather than just one, is the people you get to work with, the strength & bonds you get to form with people, because it is obviously a very challenging and difficult art form and it requires you to build trust with your colleagues, so I think it's a lovely and privileged place to be that you can create something beautiful with someone else or a group of other people.
What countries produce the best dancers?
That would depend on whom you asked in which country. (Laughs) Great dancers come from all over the world. Obviously there's a deep historical tradition of ballet in Russia and perhaps a slightly less degree in France. Great dancers come from everywhere. It's a combination of what makes a great dancer great. A combination of their technical command over their body, but for me the most important thing is, does this person move me. Do they absorb me into their performance? That is the critical thing for me. If I'm sitting there being an audience member, I'm not looking for technical perfection on it's own, because on it's own, it becomes just an exhibition. For me, the perfect blend is that of strong technique with brilliant artistry.   And those kind of dancers are quite rare.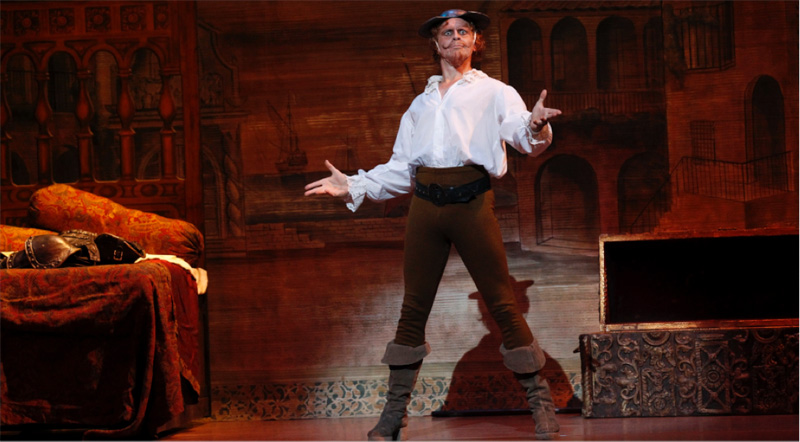 How many months does it take to prepare a show?
It depends on the length of the show and complexity of it. And it also depends, for instance like with the Australian Ballet it's a repertory company so we have ballets, both contemporary and single act ballets and also full length classical ballets in our repertoire, and some of them come back on rotation, and if it is not that long since we have done a particular ballet then that can significantly reduce the amount of time that is required to remount it back onto the stage. If it is a brand new work, for instance if I go way back to Graeme Murphy's production of Swan Lake choreographed by myself, Simone Goldsmith and others, that was all up a 8-10 week rehearsal period. Not all those weeks would be consecutive as there are other things happening between other performances but that would be for a brand new, from the ground up, 3 act, full-length narrative ballet. Obviously a one-act shorter ballet contemporary piece would take a much shorter time.
Tim Harbour, one of our resident choreographers, just created a new work for us this year. We have just finished it in Sydney and that was 22 minutes long as apposed to a full-length ballet, which could be two and a half hours long, and we would use the entire company. Tim's piece had 12 people. It's not unusual for a single act because what we would do is have a triple bill, which is three of them, one after another, with 2 intervals, which make up a full evening of entertainment. It's like a degustation menu instead of a set Å la carte.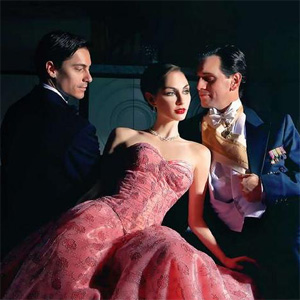 How do you see the future of ballet in Australia?
I think it is really healthy. I heard a statistic the other day that apparently there is up to 400,000 young Australian's learning ballet. That is not counting the dancers that are in pre-professional training, who have achieved jobs, travelled overseas and gotten employment with other ballet companies or those dancers who have joined the Australian Ballet or contemporary companies around Australia.   I think there's still an enormous appetite for Ballet in Australia I think it is growing. I know the Australian Ballet is placing a great emphasise on becoming more available and integrated with our communities because as the national company, I think it is very important that we do that. For many years we have had a strong regional reach with the regional tour so I think it is important along with the smaller outlets taking dance and ballet to regional areas we are fortunate that we have the capacity to take bigger productions.   Like Giselle for instance, we will go out this year and take it to regional centres in Tasmania, Victoria and NSW. If people can't get to the city to see ballet, then we have to take ballet to them. I know this is something important to me personally that just because you might be a little more isolated geographically, this shouldn't isolate you from experience and a great art form.
I was lucky I lived in Perth at the time when this education event happened and was lucky to be able to go and see the show; it caused the change of course in my life and you never know where the next principle dancer for the Australian Ballet will come from. It is important to reach and include those from regional areas. There are really good quality teachers in so many of the regional areas. I'm consistently surprised and pleased to see the standard of dancers coming out of country areas. A number of our dancers and leading dancer at the moment, Amy Harris, senior artist, is a Ballarat girl. Kirsty Martin has since retired and is from Leighton, NSW. So we are pretty well represented in the Australian Ballet, in terms of people that come from country area's.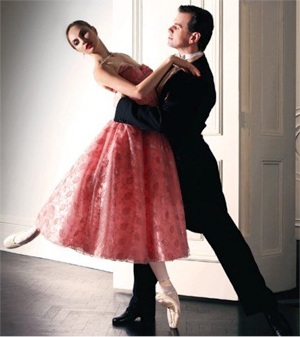 How do you compare traditional ballet to modern ballet?
What is interesting is, stylistically there is a big difference. Modern ballet is very broad. It stretches stylistically from A-Z, it is difficult to define where the middle point of that is. I talk to older people who love the contemporary program. It's not necessarily that stereotypical. Your probably safe to say that the contemporary program may have more appeal to the younger demographic, it's perhaps a bit edgier and a bit less predictable and a bit less traditional, but I would hesitate to say that we would put people into demographic boxes and base that on their taste. I talk to younger people who really love the full-length story ballet. And then you get the other way around. You get both. It is not necessarily weighted in one direction or the other. But what is important for dancers is they have a really strong bases in their classical technique so that they can adapt and execute contemporary choreography really well. I think some of the great contemporary dancers we have seen, certainly that have come out of Australia have had that really strong classical bases. Obviously it is not an essential pre-requisite depending on the type of choreography you are doing. And that is where the contemporary genre is so broad. There is that more classically based contemporary dance and there is contemporary dance which moved quiet a long way away from the classical technique, almost on purpose to create a point of difference and to find another mode of expression. I guess the contemporary work we take on or that is created for us at the Australian Ballet probably has more of a classical base to it.
Is there any advise you would give future dancers wanting to perform?
I think if you have a real passion for it, you will know and your parents will know. My son Sam was learning violin when he was young and do you think we could get him to practise, it was like pulling teeth and then he decided to take up base guitar because it appealed to him. We never had to ask him to practise once; he just loved it straight away. He immediately found a connection with this instrument and the passion for it, so I think ballet and dance is the same.   I think if parents have kids who are dressed and ready to go at the front door when it is time to go to class, then you know they are into it. So I think that for kids who are training and really have that passion, it is important to have it, you can't actually become a professional dancer without it and without the drive, it is just not going to happen. It is too hard. It is challenging. You will have to make sacrifices, your friends will all be going out and you wont be able to go because your going to ballet and the following night will be the same thing and you will probably missing out on friends birthdays because you have to rehearse for the end of year concert.
But what I felt in my own development as a young dancer growing up in Perth and what I see with other young dancers now, you create incredibly strong bonds and friendships with people you train with. Because you are all going through the same thing at the same time and it is clearly competitive but it's also collegial and you have to look after each other. It is really important to encourage those around you and support people around you and in turn you will become supported as well.   It's a really special thing for any young dancer to pursue their passion, especially at this age where we want gratification so quickly. Dance training is something you have to have an enormous amount of patience for, because things are not going to happen overnight. They are going to take months and years to begin to formulate the understanding; your brain and your body's understanding of what is required can only come over time.
So I think that is the other thing I would say to young dancers who are training is to be diligent and patient and if you are getting the right information from your teachers and you are able to apply that. Practise, practise, practise, then you might just be fortunate enough to take it somewhere.
Images courtesy of: Dance Australia,  Earl Carter, Jeff Busby, Justin Smith